The Activity Hub of Costa Rica
Let us help plan your adventures!
We have a variety of surfboards and bikes for rent to help get you over land and sea, and if you're just getting into surfing, we have certified instructors that operate out of our storefront.
Book Your Surf Lesson
Looking for things to do in Nosara? We can help you set up quad tours, kayaking ,fishing charters, and more!
Discover Costa Rica's beauty through sea and land!
Set Up Your Activity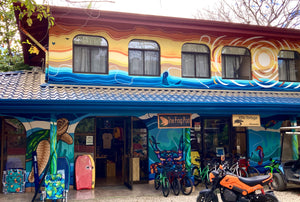 Find what you need to have the best holiday in Nosara. Shop our large collection of adventure gear and necesities for the beach!
Shop Now